You Say Tomato, I Say Giveaway!
I received Redpack Tomato products for use in this review/giveaway. This is not a sponsored post.
I know some of you don't think my "product posts" are authentic, but I can assure you, I only accept products that I actually use. Perfect example – canned tomato products. This is my third post about my using – and also giving away – those very kitchen staples. And I could never run out of recipes in which to use them! Redpack asked me if I wanted to do yet another giveaway for one of their canned tomato product kits. Who doesn't love free stuff? I said yes, jumping at the chance to a) get some dinner ingredients and b) give my readers another chance to win the same ingredients.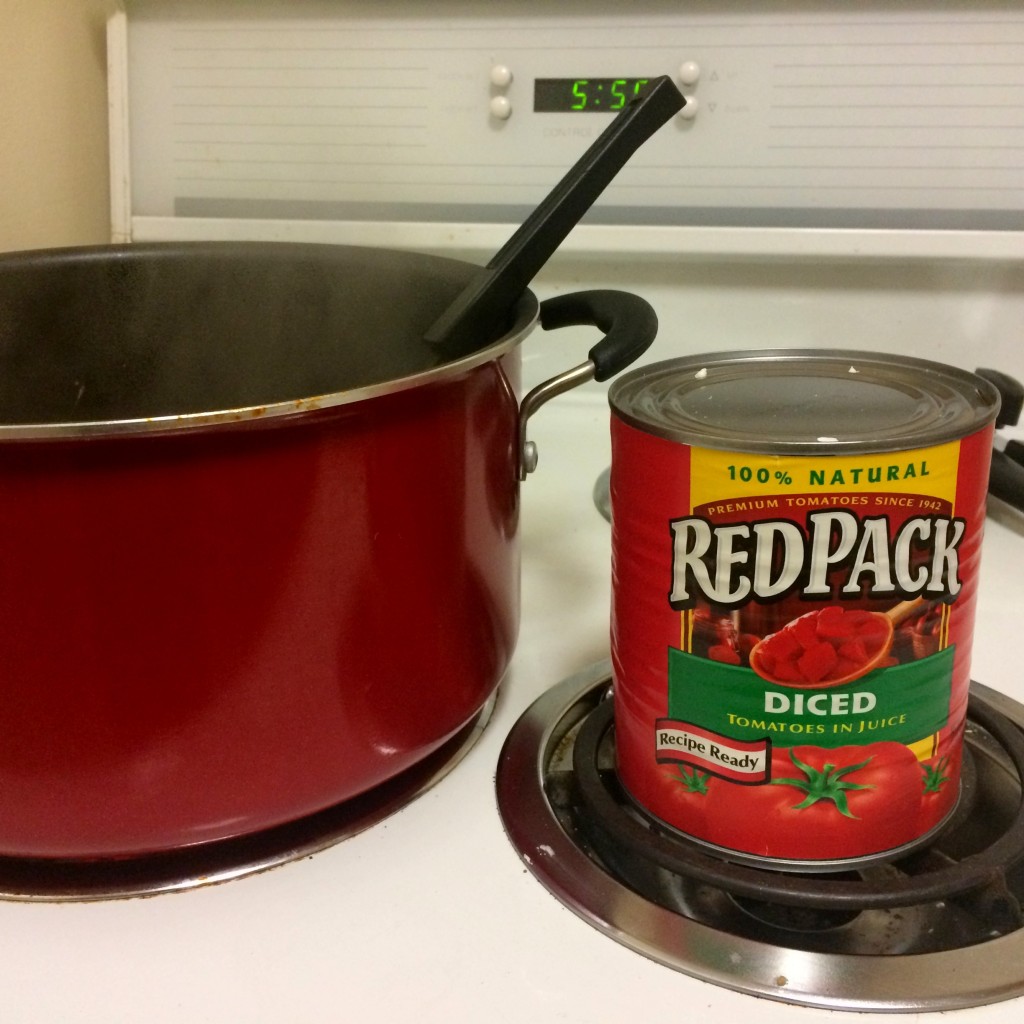 I decided to use the Diced Tomatoes in Juice to make a dish using another favorite kitchen staple – lentils. Whipping up Little Broken's Lentil Chili was super easy. Once most of the ingredients were assembled in the pot, I added the diced tomatoes, turned the heat on low, and placed the lid on the pot to let the chili simmer and thicken.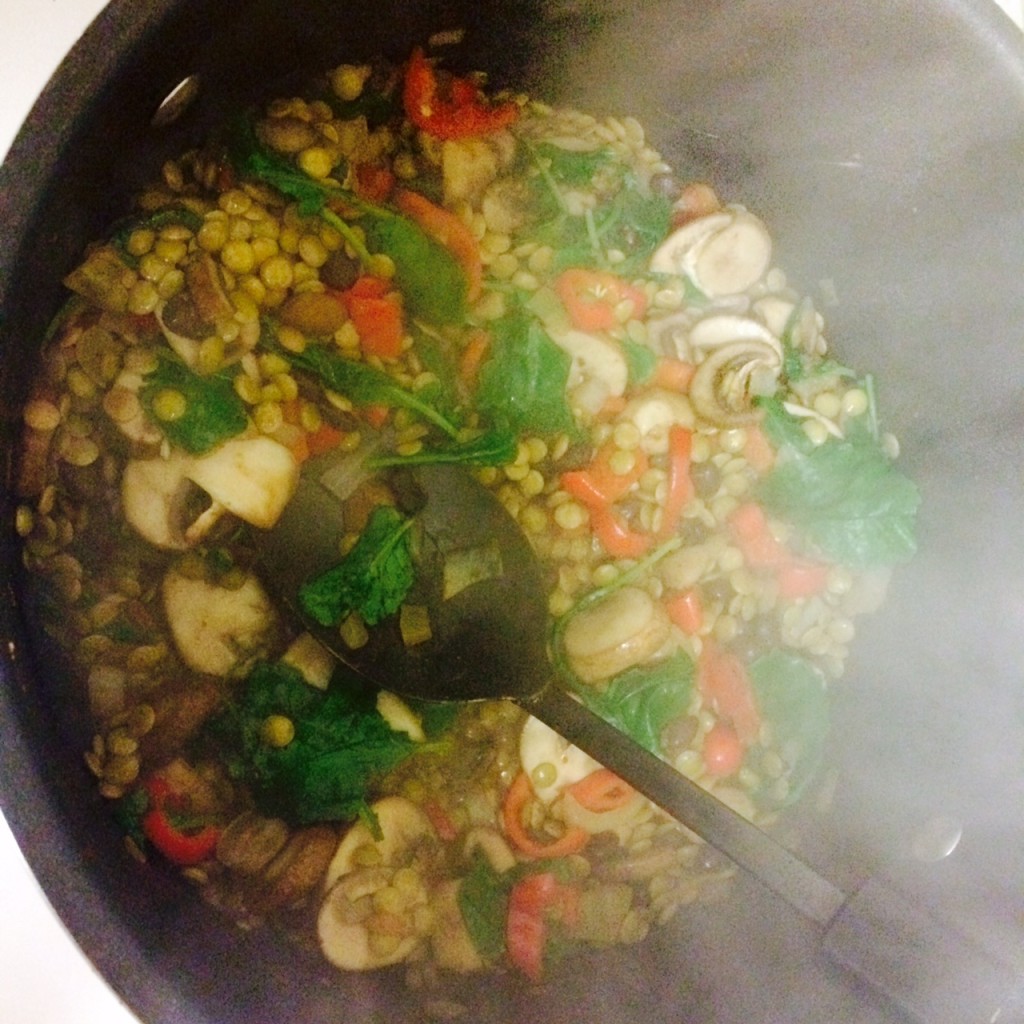 Redpack has been celebrating Carnevale, a traditional winter festival held for centuries in Italy. This festival, like most, involves a lot of partying and good, hearty food.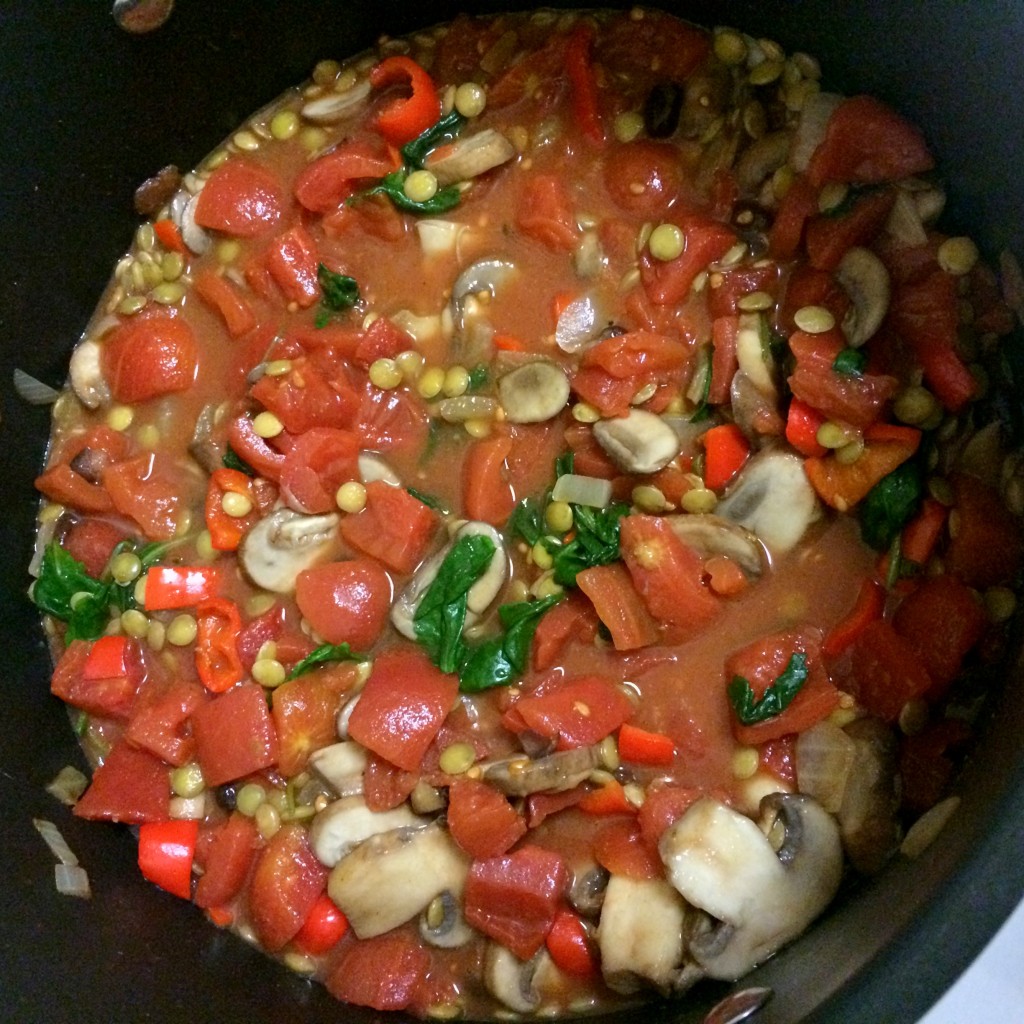 Tomorrow (3/3) is the last day to enter Redpack's Carnevale giveaway on their Facebook page. The grand-prize winner will receive a pasta stock pot and cooking set, plus Redpack products.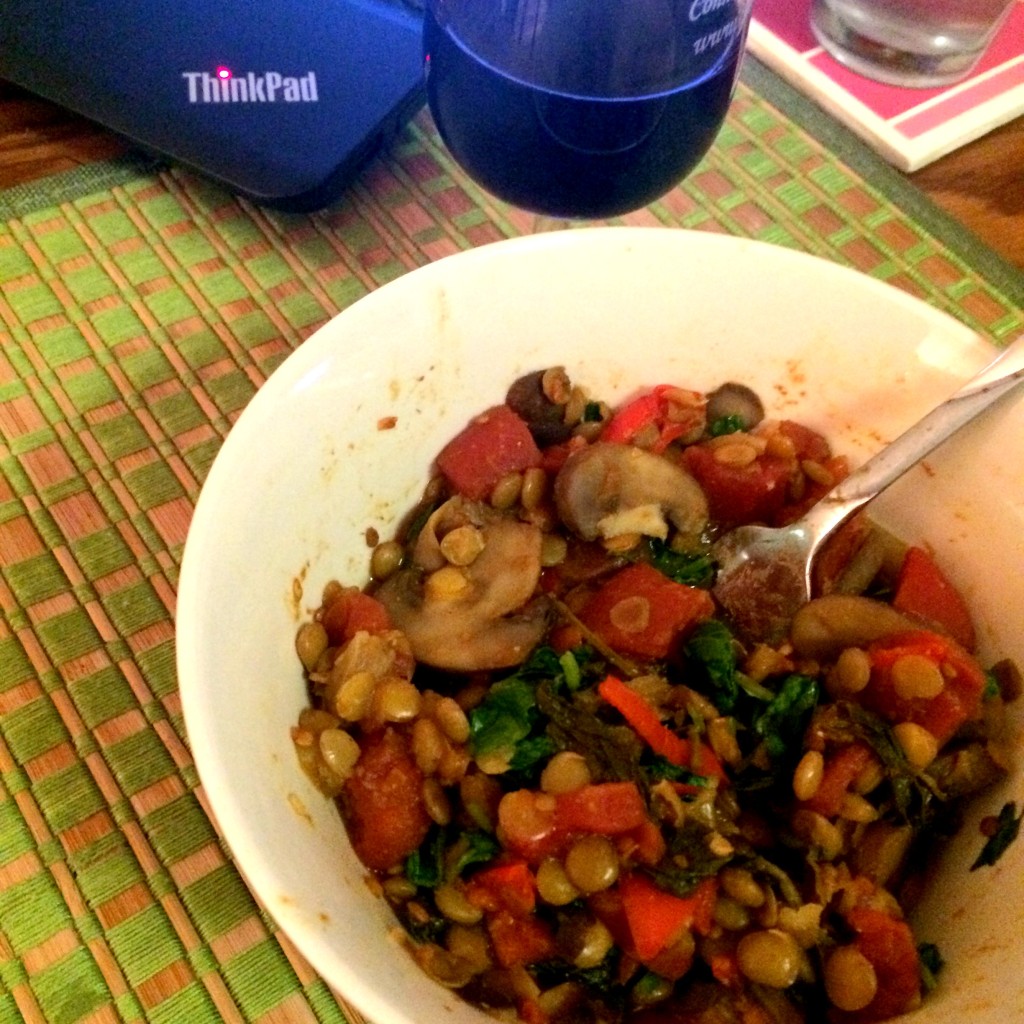 Or you can enter my giveaway for a Redpack prize pack! This is going to be a quick one – entries will close tomorrow night (Tuesday 3/3) at 11:59PM EST. No purchase necessary, winner will have 72 hours from being notified to claim his/her prize. Remember to leave a separate comment for each multiple entry or they won't count! Here's how to enter:
Comment on this post and tell me your favorite kitchen staple.
Tweet "I entered to win @redgoldtomatoes products from @caitplusate! http://caitplusate.com/?p=13703" and comment here with the link to the tweet.
Good luck guys, and Happy Monday!